Welcome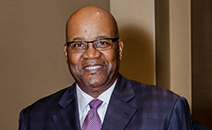 As I reflect and move on from the success of last year, I am extremely excited to embark upon a new and exciting 2015 NSN Year!

Our Theme for the 2015 Year is "Creating Sustainable Growth by Influence and Negotiation Through Sales". Our platform of workshops and events will embody this value principle and your membership and participation will realize this theme in your professional life.
We are kicking off our exciting 2015 campaign with our State of the Organization Jazz Brunch on February 21, 2015 at the beautiful Embassy Suites Camelback 11am. This year promises to be the best SOTO ever. By attending this event you will not only have a great experience, you will learn about the National Sales Network and all of the new and exciting national and local events for sales professional and entrepreneurs.
So, with this in mind, I sincerely and warmly invite you to attend the SOTO event, join our chapter, and become a member of the National Sales Network.
By becoming an active member of the Phoenix Chapter you will also help us achieve and realize our local goal which is:
To be recognized as the premier organization for sale professionals in Arizona and your membership benefits will include:
• Professional Development & Growth-Sales, Leadership, & Branding
• Value added networking-Corporate & Entrepreneurial
• Impactful Community Outreach Projects
• Partnership and access to National Corporate Sponsors


To find our more about our calendar of upcoming events and membership please visit the respective tabs on our webpage at: http://www.nsnphoenix.org

In the near future, if I can ever be of assistance to you or your business entity, please don't hesitate to email me at

This email address is being protected from spambots. You need JavaScript enabled to view it.